Using social media to build a brand, increase the sale, and generate leads is called social media marketing. Having a strong presence in social media is so important these days that all the businesses are trying to grab a share on social platforms relevant to their businesses.
When we talk about social media marketing strategy, it entails a few common steps. Setting your goal, choosing a relevant social media platform, content marketing, paid, and organic campaign plans are the steps that you need to follow. In this article, I am going to describe social media marketing strategies for the most popular platforms in 2021.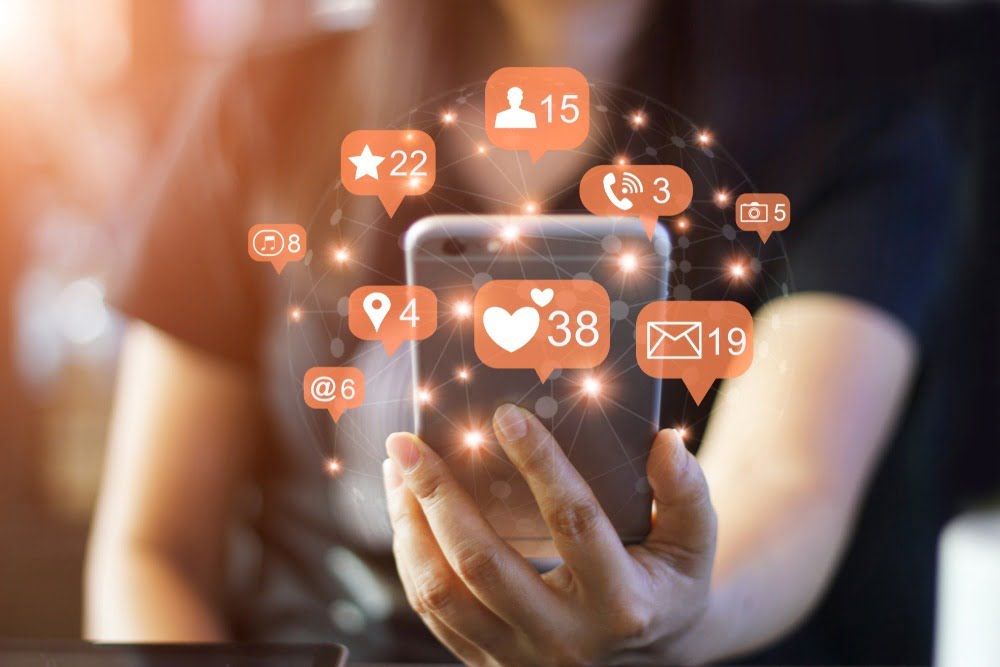 Facebook Marketing
Facebook is the number one social media platform in almost all countries. It has around 2.5 billion users per month. Probably most of your potential customers are visiting Facebook every single day. Therefore, if you are not crafting a Facebook marketing strategy well, you are losing endless potential.
The first step you need to take for Facebook marketing is creating a business page. You can post about your products and services, share the links of your website, communicate with your potential customers, and even make sales from this page for free of cost. You need to add all the necessary information and elements such as brand images, company information, call to action button, and all other important elements to create a compelling business page.  
After the creation of the business page, you have your online presence on Facebook. Now it is the time for audience engagement. Posting and sharing valuable content is the only way you can get connected with the target audience. Posts can be of many different types such as text only, image only, text & image, and video posts. Besides, posts can be in the form of linked content, pinned post, poll post, and live video. You can periodically post different kinds of content to ensure continuous and regular customer engagement.
Although paid, but Facebook advertisement is one of the most inexpensive ways of reaching out to good quality audiences. First, you need to set your goals such as engagement, conversion, lead generation, or awareness. Then you need to tell Facebook about your customer. You need to give information about the demography, geography, and interest of your target audience. Then you need to set the budget and run the advertisement as per your preferred schedule.
Analytics and data regarding your audience are your assets. Once you have run a few campaigns, you will get ideas about your audience. You will have to customize future campaigns to achieve better ROI and decrease your costs. Over time, you will be growing up the audience who will be following and talking about your brand.
Youtube Marketing
Youtube is the number one video-sharing platform in the world. It is growing with 300 hours of videos every minute. Therefore, if you are not utilizing youtube to grow your business, then you are lagging and missing out on something valuable.
Youtube marketing is a way of promoting products or services by creating valuable and useful content for users. It may also include youtube paid ads. Youtube is very competitive as the best brands have already made a strong presence there. But still, it is better late than never. You need to create your youtube channel first to get started afresh.
The next thing after you have opened your youtube channel is to design your content plan. Then you have to upload quality content as much as possible to maximize the watch time. You have to maintain youtube SEO tactics to get the best results. Therefore, you need to have a strong keyword plan beforehand. You may also promote your videos to get the reach faster. Getting organic traffic to youtube is time-consuming. Therefore, you need to keep patience to see the results.
LinkedIn Marketing
LinkedIn is the most popular social media for professionals. It is a great way of getting connected with professionals of your interest. It is also a great platform to reach out to potential customers. LinkedIn is particularly important for B2B businesses. Customers of a B2B business are the professionals of that particular industry. Therefore, the marketing strategy of LinkedIn will not be the same as Facebook or other social media.
Before giving effort to LinkedIn, you should fix your goal like any other social media. Ask yourself what you want to achieve from it. After you have a goal, create your business and personal profile page. A professional business page will either increase sales or enhance your brand image. Your target audience may search your company or employees working in your company directly on LinkedIn. Therefore, the company page has to be complete and organized.
You may invest some money if you want to have a boost on the visitors in a short time. Organic growth in LinkedIn may seem very slow. It is also important that you regularly share and post valuable content for your audience. LinkedIn posts are usually targeted for business. Therefore, your content should reflect your expertise in your specific niche. If you are running an ad campaign, then study analytics thoroughly and plan for the next campaign as per the experience you have got from the previous ones.
Instagram Marketing
Instagram is another giant social media platform having around 1 billion active monthly users. To be successful on Instagram, you will have to switch to your business Instagram profile. It will enable you to run a paid campaign without the Facebook ad manager. It comes with other free facilities such as access to Instagram analytics to know your audience better.
Once you get access to the audience statistics, get the best use out of it. You will get a detailed breakdown of the demography of your audience. You can also get information about the performance of your posts. Therefore, you can find out the top-performing ones and replicate your successes by posting similar content.
Some other good practices for Instagram marketing are posting about your product to create a buying-urge among the audience, creating sponsored ads, using Instagram stories, partnering with influencers, using branded hashtags, and posting at the right time. If you can follow these steps, then you can build a huge group of fan-base on Instagram and grow your business.
Social Media Marketing and Freelancing
Due to the huge impact of social media on small and large businesses, organizations of any size are hiring social media marketers on a full-time, part-time or freelance basis. Businesses in the first world countries prefer to hire freelancers or set up a team for social media marketing in the third world countries to get cost benefits. Therefore, thousands of freelancers are developing their social media marketing skills and working on a long term and short-term projects for their clients.
Before getting started a freelancing career in SMM, a person needs to achieve the required skills first. Getting attached to an IT training institute is a better idea rather than trying it by yourself. For example, if you get enrolled in Creative IT Institute, a leading IT training institute in Bangladesh, you can be benefited in two ways. You can achieve the required skills and get lifetime mentorship to build a successful freelancing career at the same time.
Bottom line
 In 2021, nobody can deny the importance of having a strong presence in social media. Whether you are a business or a professional, you need to utilize social media for your stakes in it. Therefore, learning social media marketing has become a must need for everyone nowadays. Successes in brand building and business growth in hugely dependent on this sector.