Overview of Freelancing:
Freelancing is a self-employed job for an individual that offers immeasurable flexibility to earn anytime from anywhere in the world. It establishes every individual no matter they are young or old.
Freelancing is a life-long learning. There are no barriers in learning Freelancing. So to grow a career in freelancing all you need is patience, discipline and hard-working mentality. One more thing, always try to communicate with another freelancer.
Freelancing is the primary platform where every module like Graphics, Digital marketing, Web Development, 3D Animation, Social are placed accordingly. All I can say that an Independent worker is another term of Freelancer.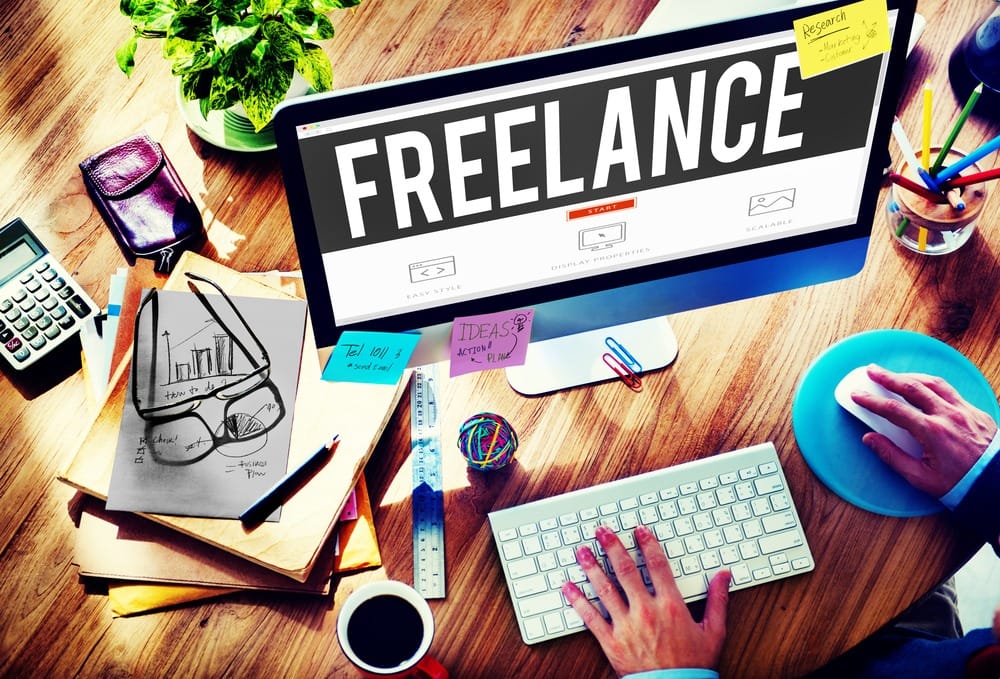 There are 7 Fields of Freelancing:
How Freelancing Is Influencing a Generation of Employees during COVID-19?
Freelancing gives you a mirror to show yourself and make you believe that you have the courage to gain IT skills. It also gives you an opportunity to showcase your other skills.
Freelancers are the boss of their own job. Freelancing success removes the unemployment lives by helping the national economy. Freelancing modules are designed in such a way so that freelancer get their freelancing success.
Our massive amount of educated people is running after bank jobs, multinational companies. At the end of the competition good amount of people don't get chance and they cause a severe burden in any country's economy.
Creative IT Institute is removing this thorny issue by utilizing the generation through Freelancing. You can't jump to freelancing because you see that there is chance to earn money as much as you can. It can possible if you execute your skills in a best way. Creative IT helps you to become a skilled freelancer and give opportunities to work for both local and multinational clients. 
How much a beginner freelancer earns?
There are two main ways to income as a beginner freelancer:
Per hour:  A beginner can earn your income according to the number of hours you work for your client.
Per project:  A beginner can earn your income by charging fixed fee for each project.
Freelancing is the best way to earn extra money from your home or anywhere. You can earn as much as you can. But as a beginner, it totally depends on your skills and mentality.
How can an individual start freelance with no experience?
If you are still nervous about how to start freelancing then Creative IT is here to remove your nervousness till they make you a successful freelancer. The support of Creative IT is lifelong support. They have never failed to help the individuals to reveal their talents.
Creative IT provides you not only the freelance training but also makes sure to enter the freelance marketplace with a fruitful success. There are some concepts that you have to put in your mind if you are beginner in freelancing:
Always put yourself in your client's place
Always follow the environment of freelance market place
Make a good portfolio
Charge the right price
Always share your profile and skills in different platforms like – social network, blogging sites, and forum or in a friend circle.
Creative IT will train you more technical support to advance your IT skills. All the modules of freelancing is designed by Creative IT Institute and these are –
Importance of Freelancing During COVID-19:
During this pandemic situation freelance job postings rise 41% to 605,000 in the second quarter of 2020 compared to the same period in 2019. It means the importance of freelancing is raising high and these importance for which every individual is attracted to this job are given below:
Freelance gives you the full freedom of work
Freelancer are both boss and employee of their own job
Freelancing does not include any job politics
It helps a freelancer with no experience to grow their skills and make them a professional freelancer.
Also helps a freelancer to think creative and develop their talents
Freelance has given the best opportunity to those individuals who have dropped out their jobs during this lockdown.
Freelance has given the direct blessings to those who have lost their job during this pandemic situation.
Importance of freelancing is realized when freelancer play very important and growing role in this pandemic situation.
COVID-19 has boosted the freelance work as freelance attract the world-class talent.
Freelance has given a major support to the economy in this pandemic situation very well.