Do you want to know about how to start freelancing career and become successful? Then, you are in the right place.
A recent survey of the ICT division finds that there are 650,000 freelancers in Bangladesh. Over 500,000 people worldwide have achieved freelancing success in various marketplaces.
Covid-19 has shown the benefits of being a digital freelancer. Thus, the tradition of 9-5 jobs for corporates is now getting replaced by an exciting freelancing career.
You can find self-employment through any freelance work according to your skills to serve at a lucrative salary. What else?
This blog is focused on a 4-step journey that will guide you to be a successful freelancer. Find your stage and follow the tips. Instead, you can just start freelancing from scratch.
Let's go!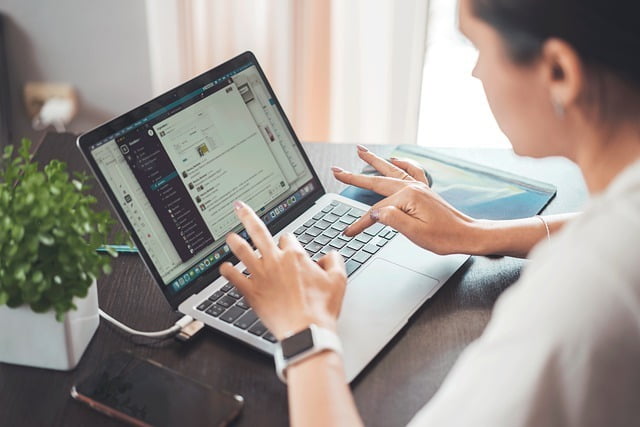 How to Start a Successful Career in Freelancing?
Starting a career in freelancing is tough and challenging. Yet, it can be easy with some effective tips and tricks. Here is a 4-step guide to set up a successful career in freelancing that you can follow-
Step 1- Prerequisites of Freelancing
Thinking about starting your career in freelancing? Check out the prerequisites before starting to outsource freelancing.
●       Adequate knowledge
Knowledge is fundamental for any career. Thus, it is also important for freelance as well. You can choose one or more to serve from a wide variety of freelancing services. However, it is quite impossible to get established without adequate knowledge. To overcome this, you can do freelance training in your own language. For instance- do freelancing classes in any freelance learning course in Bangla.
●       Necessary device/appliance
Most freelancing works need a device or specific appliance. These works are online-based. For this reason, it needs specific devices.
To illustrate, if you are freelance as a UI/UX designer, you will need a highly configured desktop or laptop. The UI/UX design minimum requires a quad-core processor, intel i5, or higher. Otherwise, it will need at least 8-16 GB RAM for smooth operating.
●       Growing mindset
Freelancing workers need skills in research and creative activities. In fact, you can research the work prototypes in freelancing marketplaces like Fiverr, Upwork, and other platforms. During these activities, you must have a growth mindset. Because a growth mindset can shape our thinking capabilities and assist us to be more creative. However, it ensures intellect and talent through continuous development as well.
●       The tendency of accepting failure
Hardships are common in every profession. Similarly, a freelancing business is not beyond it. Whereas, a successful career in freelancing is quite different from any other career. For this reason, people go through a lot of struggles in this career. From learning to earning, hardships are in every step of working as a freelancer.
Step 2- Beginning of a Freelancing Training
This stage is for beginners. In most cases, people might have zero knowledge at this stage.
●       Fix a specific niche
Specification niche means specifying your working area. Before starting any freelance work, you need to identify your niche. The niche should match your interest and skills. Research the related freelancing opportunities. Moreover, it will assist you to create your own brand and even promote it at the same time.
You can consult with some experienced freelancers. In addition, you can take help from any renowned IT training institute. They will guide you as per your requirements. As we all know freelance professionals have the expertise to guide on freelancing jobs.
●       Find a mentor or freelancing training
"What is freelancing?" Or "How to get freelance work for beginners?"- are the most common types of questions in this beginning stage. To get accurate knowledge and guideline, you have to find an experienced mentor or a freelancing training center.
They can teach you from the beginning level to the advanced level. In the same way, they can assist you while doing practical work.
●       Adopt the right skill
Once you select your niche, then you have to test your skills. You need to work on acquiring the right skill if you find any lacking in it.
For instance- You may fit into the freelance area as a graphic designer that best matches your skills. If you like designing, you can invent new designs and get paid. Then, you should learn graphics or motion graphic designing. Besides, your interested working area will increase the possibilities of your freelancing success.
●       Practice every day
 Learning gets a new dimension by practicing on a regular basis. Besides that, practice helps to understand any freelance project more precisely.
Let's say, you are a freelance digital marketing consultant. You should practice freelance basis work every day in different marketplaces. This practicing habit will help you to forecast the upcoming news. Thus, you can discover new marketing trends through continuous practice.
Step 3- A Mediocre Freelancer
People with adequate knowledge belong to this stage. Being a freelancer they need to work on that specific niche. Still, they can increase their knowledge in every step.
●       Create a strong portfolio
Becoming a freelancer needs to create an effective portfolio. Your personal information, work description, and testimonial should add to this portfolio. Research says a strong portfolio is a hidden secret to freelancing success. At the same time, it helps to gain a client's trust.
●       Find your potential clients
In this stage, you need to work on finding your potential clients on freelancing sites. You can use many sources for that. Platforms like social media, freelance marketplaces, and personal networks are the most popular for it.
After finding the clients, you have to convince them to get the project. To make that happen, you need to present your proposal with clarity. Further, you have to make them understand the value of your work.
●       Build strong communication skills
Communication is fundamental in every sector. Suppose, you are a very trained and well-known marketer. Your knowledge will not be presentable until you become an expert in communication. Effective communication skills will truly help you to understand your client's demands. Thus, it increases the chance of getting the work through effective communication.
●       Learn the time management skill
Time management skill is essential for every freelancer. As freelancers most often work from home or, remotely. As independent work at an unusual time. Hence, they need to manage their time according to their work schedule. Moreover, many freelancers work in corporate jobs besides their freelancing work. Thus, it is necessary to manage both work schedules.
Step 4- Advanced Freelancing
The advanced stage refers to the activities after a successful career in freelancing.
●       Show up your work online
Do you want to get noticed? Do you want more audience or clients for your upcoming freelancing project? If the answer is yes, then you must work hard on showing your activities online. Showing your work through an online portfolio is a new trend. This trend helps to promote your work to your target audience. A good portfolio can create better opportunities for you. Thus, you can reach your milestone without much trouble.
●       Be proactive
Proactive behavior is a new secret in recent days. As it is very demanding in every workplace a freelancer must have this proactive behavior. Through this behavior, you can predict a problem. Then you endeavor to solve that problem. In the end, this behavior can add extra value to your career.
Don't forget to learn and add top freelancing courses in Bangladesh to your skillset to make yourself competitive.
Final Words
Now you know the full mapping to make progress in your freelancing career. Yet, if you need continuous guidelines, get in touch with a professional freelancing training center.
Learning yourself will be a practice that needs a long time of persistence. Wish you all the best in your freelancing journey.