There are so many people out there who say that the film and media production industry is the place for creative individuals only but that doesn't necessarily mean that if you are not that much creative then you can't join this prospective industry.
There is always a way to win and get your desired success in any industry. All need to know a right path to go ahead and this is why creative IT is here for guiding you to the path of success.
Why will you choose the Film and media industry for your career?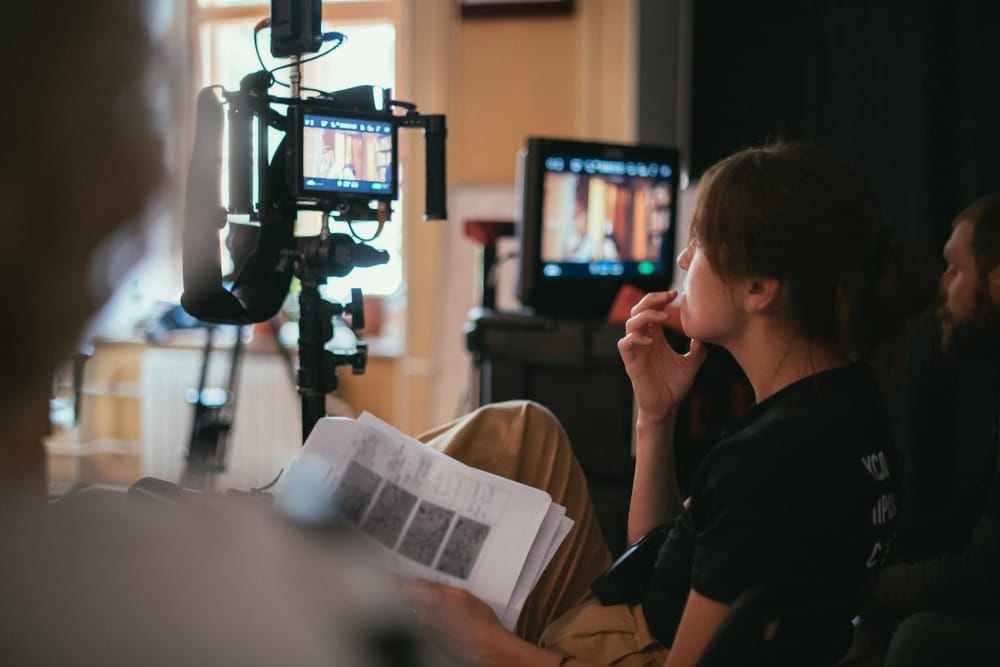 We know that right now you might be wondering that, "why I should choose the film and media industry for my career instead of any other field?" Isn't it?
Think about it, there is always a competition in the job market. You should choose a career industry that has high demand and less competition. That means you should train and master yourself in a very specific industry that doesn't have that much manpower to serve as per industry needs.
Film and media industry is one of them. Right now, in the job market and the prospective clients from freelancing marketplaces are also hunting for the film and media industry experts badly.
If you search for a job in this specific industry in a popular online marketplaces like Fiverr and Upwork, then you will see that clients from around the whole world are willing to pay a high amount of money for such a small task. Besides, the job market in Bangladesh is really in a tremendous situation and looking for Film and media experts badly.
You can imagine how beneficial it will be for you if you master this potential skill. If you think that you need a guideline and effective support to get your success in this highly potential industry then you can contact our most friendly and supportive industry experts at any time.
How to get into the film industry?
A universal truth is, to get success on any significant work, we need a roadmap to start. In the same way, if you want to get into this industry then you also need a proper guide for starting your journey.
Considering this significant matter, we have created an effective course module from where you can find the most effective road map to go one step forward.
YouTube Video Making
If you are just a beginner then we recommend you to get into this industry from YouTube. YouTube is a video sharing platform. You can create your preferable unique content and upload it there. There are so many examples out there who have started their journey as film and media production expert by using this enormous platform.
This is not like if you are making any random video then upload your content on YouTube then you will get viral and famous. You have to make proper and effective use of this platform to get success.
Recommended Skills
Though this is a very easy way to start and establish yourself, you need to have some basic skills. Skills Like, presentation, scriptwriting, video editing, soundtrack design and many more. If you are scared by hearing about this then do not worry. The most successful people in this industry don't have any god gifted power. They have some unique and secret tips to make this happen.
The most exciting part is if you have some basic knowledge of computers then this is enough. Our industry expert will teach you each of every step to make sure you're successful within a very short time frame.
Career opportunity
If you want then you can grow your career as a full-time YouTuber and can make money by monetizing your channel. You can also do freelance jobs as a content creator on YouTube. So many freelancers have been trained by us. Right now they do only freelance jobs and lead an awesome lifestyle.
Or if you would like to work in the corporate field then you can work as a Professional Video Editor which has a high demand in the industry right now. Besides, our job placement cell says job posts like Assistant Director & Media Executive have great demand in the corporate job market right now.
Digital Filmmaking
Digital filmmaking is more advanced than YouTube video making. You have to be more professional to get established. If you've seen the Spiderman movie then I'm sure that you have heard Uncle Ben say that "with great power comes great responsibility". The same thing happens here.
You can also extend your career and can be more creative by mastering this skill. You have to handle a big production team guiding them, inventing new ideas will be a part of your life. You don't need to be afraid of this. There's always some technical process. If you know those steps properly and implement them effectively then it will bring a lot of benefits in your life.
Now you have a question: how will you know the technical steps to move forward? You don't need to worry about this matter. Because that's why we are here to guide you from the scratch. Our main responsibility is to make you something from nothing.
Recommended Skills
The highly recommended skills you need is to master yourself in Adobe Premiere Pro & Edius. Then you also need to learn how to do video shoot like professionals. Learning about cinematography, Sound & Music, creating unique scripts for your content are other powers in this industry. But it's very easy to learn if you take the right guidance from experts.
Career opportunity
You can lead an awesome career as a Videographer. Most of all the young generation are now highly interested to build their career as a videographer. Because this is a really smart career. You can lead an awesome lifestyle with this. Without doing a job or corporate field, your freelancing life will be more awesome.
If you can be a good video editor then it will be a more enjoyable part of your life. Leading a freelancing career is a dream of our young generation. You don't need to follow any time frame. You can do your work anytime and from anywhere.
Besides, the job position like, Brand executive, Sub-editor visual and media executive has a high demand right now.
Conclusion
It doesn't matter which career you choose if you have the desired next level of skills. But it matters when you don't know how to do it. You have to choose your career path technically. We have previously mentioned that you should choose a career which has a high demand and less competition. If you are reading this article until now then I'm sure that you badly want it. So we can recommend that this is the right time to take a step forward. You can contact our support to get the required guidelines.