Are you considering a career in robotics? If yes then this blog will guide you about the key concepts of robotics career opportunities. The robot industry is expanding very fast. Hence, it is creating thousands of opportunities to pursue a career in various sectors. For instance- science, business, manufacturing, agriculture, food, and whatnot! Thus, robotics training offers you a great platform to build your career. While you can get research opportunities for new inventions too. 
What Is Robotics?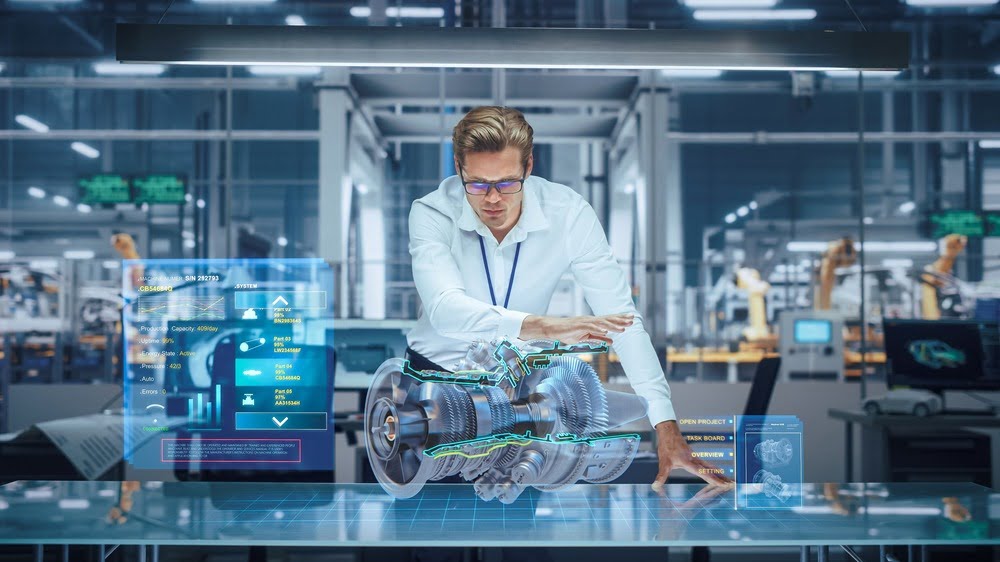 Robotics is for the ease of the efforts of our daily lives. The main purpose of robotics is to create intelligent machines. It deals with the concept, design, production, and implementation of robots. 
Several academic majors combine the robotics engineering field. However, these intelligent machines can help people in many ways. It assists people to complete their basic to complicated tasks.  
Top 6 Robotics training Career Pathways
According to a survey, robotic career paths are among the top 4% for increasing the use of robots. Consequently, a great career with robotics knowledge and skills is waiting for you. Whereas, you just need to push yourself to get the required knowledge.  Here I have highlighted six lucrative robotic career paths in this field. Read more to get an idea about the opportunities with a high-end salary. 
Robotics engineer
Robot engineers are responsible for designing, developing, building, testing, and repairing robots. After all, they are the foundation of any robotic company. As a robot engineer, you have to be responsible for making functional robots that can perform a variety of tasks.  Using the software robotics engineers create most of the programs and designs. Hence, to provide high-quality robots they collaborate with software engineers and researchers. 
Mechanical engineer
Mechanical engineers are the base of robotics. Having skills in electrical, electronics, and computer science engineering, they work on specific sites. Mechanical robotic engineering takes concepts and transforms them into reality.  The robotic sector is moving forward forever to allow manufacturing automation. The desire to advance robot automation technology is a game-changer. Thus, this career in robotics is becoming very demanding.
Aerospace engineer
The aerospace industry uses robotics to build aircraft. Aerospace robots work on flight systems, sensors, and control of navigation. Yet it is being used for design and training as well. 
Even their non-destructive ultrasonic tests and metrology tests are extremely accurate. Meanwhile, these processes help to grow manufacturing productivity. In the future, robots can't replace this demanding career. 
Software engineer
Robots are programmed for any particular task through software. Therefore modern technology requires many computer-based systems. Software engineers create new software, test it, and develop the existing software. It supports the most complex systems in any robotic configuration.
As the robot works for a specific task, it is equally important to retest that functionality. So, professional software engineers ensure that robots can efficiently perform tasks. 
Computer scientist
Assisting in the development of artificial intelligence applications is more important than ever. It carries on tasks simple to complex oriented. Computer scientists examine these systems regularly. It's equally important to check their proper alignment.  Moreover, that enables effective communication between humans and robots. Some of them may be responsible for machine learning. As a result, technical software and hardware are also involved.
Sales Engineer
Sales engineers are responsible for advancing products scientifically and technologically as well. Communicating about the requirements, specifications in designs, and functionality of the devices. The business perspective of robotics connects with the clients and customers. They often collaborate with robotics, mechanical, and aerospace engineers to fulfill the requirements. Thus, they can thrive on their business and technological knowledge skills.
Conclusion
Robotics opens a new window for an engineering career. For better guidelines, you can take a robotics training course. Now, IT professional learning centers are offering these training courses online and offline as well. With the proper guidance and IT certification, be a part of this fast-growing sector. In summary, this demanding career sector thrives on new skills and knowledge. So, learn and grab the opportunities.