Web developers are one of the most in-demand careers today. The internet is a growing part of every business and company. And there is no shortage of work for web developers. Anyone can take web development training and be a web developer. They can choose this as a freelancing career.
But how about 10 years from now? Are we still going to be coding or hard programming away on websites? A big NO! Already, the developers have taken web development to the next level! While numerous tools make it simple for a novice to construct a simple site. But development involves more than just building a site. These tools will meet the demands of some consumers. Yet there are still those who want more personalized web pages.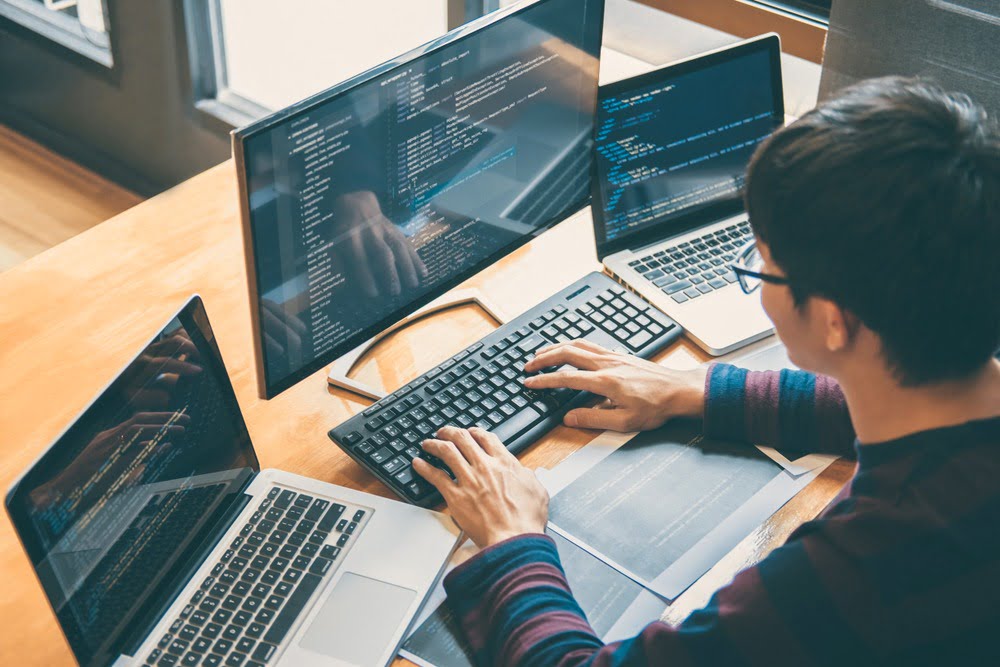 Why is the role of a web developer irreplaceable?  
Once a plan has been fully created and a design has been established, the developer must construct something to support the plan. It's possible that the internet tools for simple site development aren't up to the task. In that situation, a developer will need to devote a significant amount of time. To create something from the start or altering something to meet the project's unique requirements.
Developers will need to layout a site in order to satisfy specific aims and expectations. They must consider user experience, calls to action, content, search engine optimization, user agents, and other factors. Before beginning construction on a project, much thought must be put into it.
When utilizing an online tool, it may be necessary to adjust the plan to the tool's constraints. However, if a developer is engaged, the property can be built to satisfy the plan's requirements.
That's where a good online course can help. Yet, many professional institutes provide web development training courses.
Online tools for Development
WordPress, for example, provides a variety of development options. A user with basic needs can launch a rudimentary site using a pre-existing theme. However, if their requirements are more complicated, they may require the assistance of a programmer to make the necessary changes.
To make small changes, a developer can start with an existing theme and then add a child theme. Alternatively, they might create a theme from scratch to meet the plan's and design's exact criteria.
Developers will continue to be needed by businesses that want sites that are tailored to their unique needs.
Should you pursue it?
You definitely should! If you are tech-savvy and love coding. Web development is a good career option in 2021. It will come with various career opportunities. Web development has become popular in the last decade or so and it's growing even more as time goes on. Web development is considered to be one of the top industries to have a job at. Particularly due to how many companies are turning to websites and web-related apps for their business needs. So, if you cannot move ahead, take help of the providers who offer professional certified courses.
Career opportunity for a developer
There are several job opportunities available to web developers like Web development, Web designing, etc. Some of the most important skills that one should have to be successful in web development learning. For instance- user interface design skills, system design, and logical thinking among others. A web developer can become independent. He/She can also get higher salaries compared to an IT professional.
Additionally, web development is paid well. It also offers a lot of room for personal growth and improvement. This means that you can learn new things every day instead of getting stuck with what you already know.
In conclusion, it is clear that it is certainly not a dying career. Rather, it is an evolving industry with time. Surely, with new tools being introduced it did lessen the work of web developers, but major roles businesses still need our versatile developers.