How To Start a Career in Robotics?
If you're thinking about becoming a roboticist, there's a good chance you've got a lot of questions. What qualifications are required? Which subjects should you continue to study?  This questions are very common when you wonder how to start career in robotics If you are in the CSE field or EEE or in mathematics you can easily be able to pursue this Robotics field. But if you are in some other field and still want to make robots or machines then there is robotics training available!
Robotics is a fascinating branch of engineering and science that offers a plethora of exciting career opportunities. Robotics isn't just about making robots. There are many different paths one can take in the field of robotics, and they are pretty demandable for the future. In this blog, we are going to talk about the steps you should take.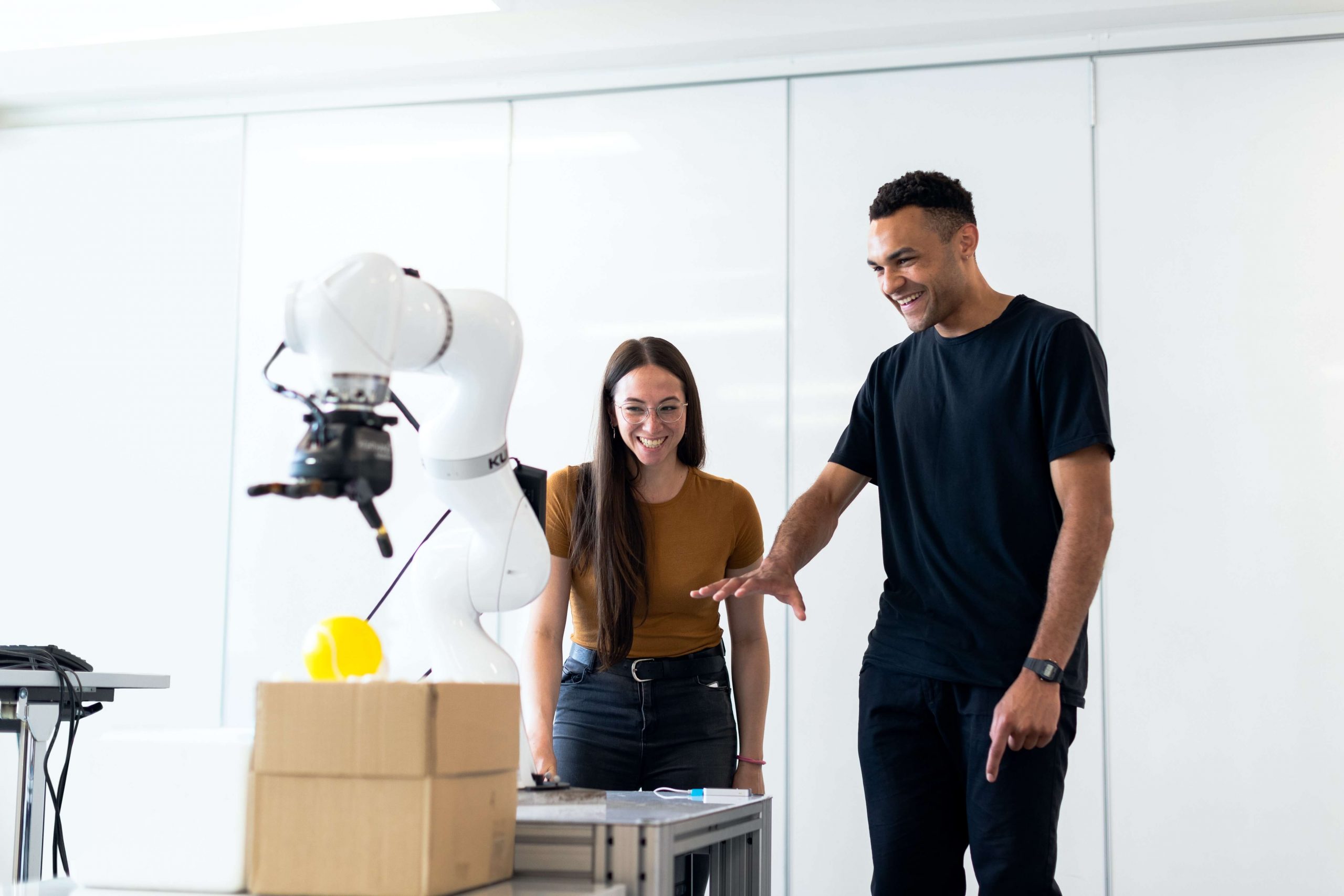 Make a strong foundation
If you're in junior college, you'll need to take Algebra, Trigonometry, Physics, or Computer Science. These subjects will make your learning faster as you will need this in future.  The various concepts of the aforementioned subjects will serve as a foundation for your robotics career paths.
Take Bachelor or Diploma
One of the most popular courses that can help you start a career in robotics is a bachelor's degree in either mechanical engineering or electronics engineering. There are a number of universities that offer robotics engineering. Also, there are IT professional Learning centers who are providing robotics training courses. Best way is to investigate how you want to proceed and narrow down your options.
Develop the required Skills
The beginning of a robotics career path is to acquire the skills which are demandable to have a successful robotics engineering career. The skills which are mentioned below are the gateway for it.
Automation principles
Manufacturing operations
Programming
Mathematics
Statistics
Process control
Material science and engineering science
The mentioned skills will also help you take an advanced degree in robotics, which is the next point to be discussed.
Consider getting a higher degree
Employers used to only hire people who had a bachelor's degree. Now, they only look at people who have at least a master's degree in robotics, like a Master of Science in Robotics.
An advanced degree will also give you an advantage in a very competitive job market. It will help you to improve your skills and expertise, allowing you to be more effective and authoritative in your job. Robotics courses career pathway can also open the door to senior-level and leadership jobs for robotics career paths, as well.
Internship
Actively apply for an internship at a company that makes engineering and robotics products. Do not get demotivated if its low pay, even its non-paid, still do apply. There are many IT firms who are actively looking for interns. An internship will give you a chance to learn about robotics from the ground up. Furthermore, an internship lets you meet people to share your interests and who have worked on similar projects. Thus, it will be easy for you to get a good job.
Conclusion
It's safe to say that becoming a robotics engineer is a lucrative, long-lasting, and rewarding job that will pay well. Though no two robotics engineers will ever have the same job path, following the steps above can be a great way to get started and move up in the field. If you are worried about how tough it will, try doing a robotics online course with a certificate. You will be certified and things will get clearer for you to pursue.