According to Statista, company expenses on affiliate marketing in the US will reach $8.2 billion by 2022. With proper effort, you can also make good advantage of it. This process takes much less time than other business strategies. The best thing is that you can sit tight in your own room as your income grows. Lucrative, right? But do not rush. Take some time to judge yourself, if you can have the 6 most important things to raise in this sector.
This article is an overview of the points to consider before diving deep.
What is Affiliate Marketing?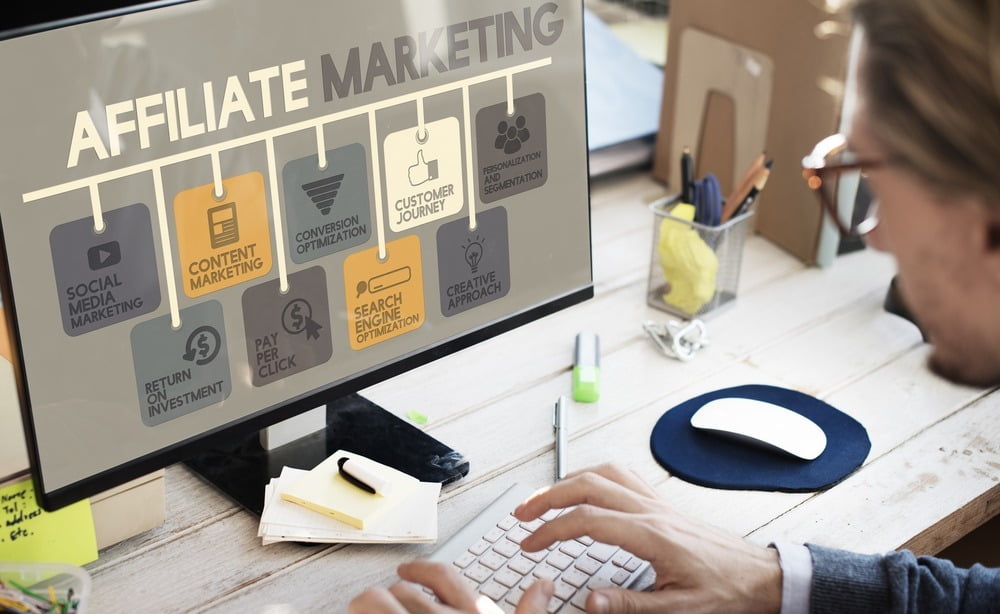 Affiliate marketing is the practice of gaining a reward through the promotion of goods from other persons or companies. You pick a product you prefer, encourage others to buy it, and make a good profit for each sale you have.
In plain words, as an affiliate, you can promote a product or service by posting content on your own blog, website, or even social media platforms. If anyone clicks through specific links and buys or turns that into a lead, you will receive a fee from the vendor. This performance-driven business will become a source of good monthly income.
6 Facts to Consider Before Starting
As a scalable and independent business, affiliate marketing can be your perfect choice. Yet, there are some important facts that you should keep in mind as a beginner.
Understanding the product well: You should have a clear idea of your chosen product. If you feel confident in the worth of the offering commodity, affiliate marketing is an outstanding opportunity for you.
Having unlimited patience: It is better to keep in mind that you cannot become a successful affiliate overnight. You must have great patience to promote your content for months over months. Also, you need more selling for more earning.
Special offers to your audience: For hooking up your audience's interest, you should think of something special for them. For instance- you can give special discounts or offer gift vouchers by raffle draw from your provided link users. You should make innovative plans to attract more clients for more sales. 
A good amount of audience: To reach a product or service to more people, you should have a great number of audiences. It will help to raise your income by selling or clicking.
A good relationship with the Audience: If your audience trusts you, they will trust the item you are promoting. It will bring an excellent outcome for you as an affiliate marketer.
A good relationship with the Marchant: Maintaining a good relationship with marketers will bring you more opportunities to work with their newer items. Most of the merchants have their sole affiliates they keep for marketing.
How Much You Can Earn?
The clear-cut answer is, you can earn from 0 to unlimited, depending on your chosen niche and effort. The research found that almost half of the affiliate marketers earn more than 20,000$ annually. So, if you work smart, you will be one of the 3.2% affiliates who earn $150000 per year.
Is it 'Halal'in Islam?
Affiliate marketing would be haram if you are advertising haram goods. So, it is up to you to determine which goods to endorse. This is the most important factor in maintaining halal earnings. Also, if the price to the consumer rises as a result of your fee, then it will be haram. With affiliate marketing, whether they buy it from you or direct from the company, the cost is the same for them. You get a commission from the seller. Certainly, it will be halal.
Final Thoughts
If you can start, affiliate marketing is a great job for your independent earning. There are many training institutes available to guide you in starting this business. In Bangladesh, Creative IT Institute is the most reliable company for affiliate marketing courses. Over 10 years, this company is showing the right track for affiliate starters. So, if you are serious, take the course and win the race of marketing!