Have you watched King Kong? Probability is high that you have and if you haven't you missed a masterpiece. This is a live-action movie where 3D animation is used and it blended very swiftly. This has been decades since the movie is released and it's quite evident 3D modeling and animation have evolved a lot. Thus, the importance of 3D modeling is a modern matter that you must understand quickly.
As a result, now we have a whole new industry which is only dedicated to this. Also, 3D modeling and animation are now beyond the film industry. It is now used in the health industry, education industry, architecture, and so on.  So if you are interested in this industry and wondering about your career path choices, then this blog will give you the answers. Also, you can check out the 3D animation course if you are interested to learn.
Gaming animations and character development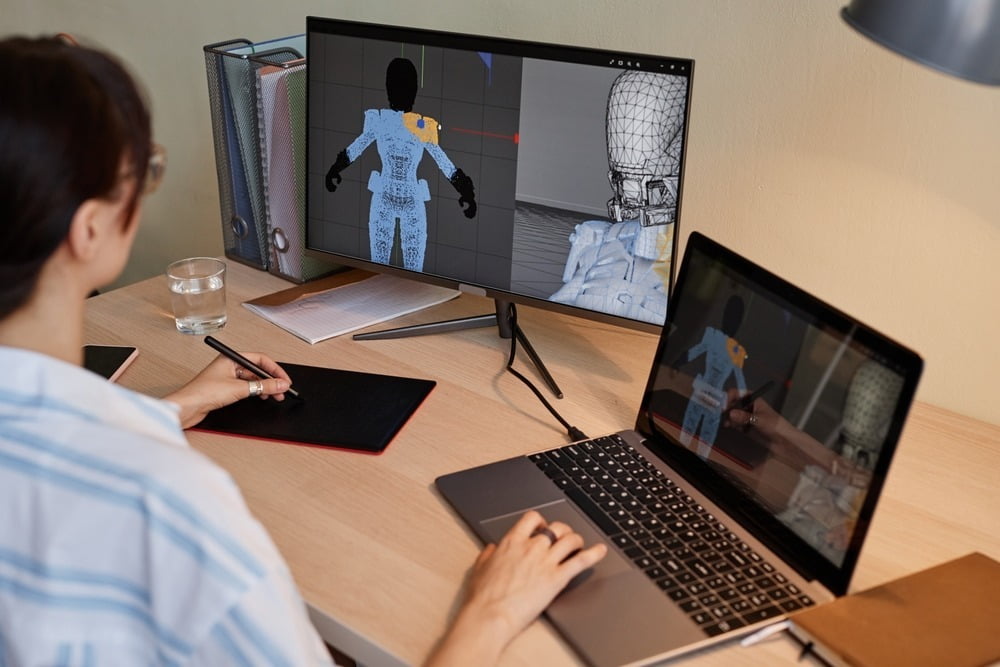 Here modeling and animations go hand in hand. The entertainment industry opens countless opportunities for these visual artists. Whether you develop characters or objects for a game or give life to them you can choose any skill set you like. It sounds like an incredible career path and it is but it's not that easy. It requires a lot of practice and high-quality training to standing out among your peers.
Also, there are other plenty types of jobs in animation jobs for 3D modelers. For instance texturing, rendering, 3D modeling careers, 3D rigging, sculpting, and so on.
Lightening Animation Technician
This job is also for the entertainment industry.  To be a lightning technician you need to have in-depth knowledge about a lot of things. Such as lighting, contrast, exposure, illuminations, and reflections!
You need this skill to create a realistic look for movies, animation, games, and any other multimedia.  The good news is if you thrive in these skills you can also reach much higher positions in your career path as a 3D modeler. Such as art directors, technical directors, or compositors in film industries. Grab an IT professional Learning center to ger your 3D Animation Training.
Architectural visualization
Have you watched any 3D architectural walkthrough videos yet? These videos are created to give a 360° view tour to stakeholders. To give them insight that what has been designed for them. These videos are created with 3D animations so that they can provide a story to their clients. So if you are like making interior or exterior designs you can scoop good opportunities in 3D modeling careers.
GIS Terrain animation
GIS animations stand for Geographic Information System animation. There's a reason these animators are referred to as "specialists." They design and make very accurate 3D virtual terrains as well as 2D maps. These virtual environments are used for training and instruction in your career path. To help soldiers who are ready to fight on the front lines.
People who work as terrain animators usually have a background in engineering. In addition to 3D animation and modeling skills.  Most of the time, experience or at least familiarity with military groups is needed.
Conclusion
The uses of 3D modeling and animation service are so vast. As a result, almost in every industry, you will find its significance. You can shine your career as an animator in any field you want.
Hopefully, by now I have provided enough reason to highlight the importance of 3D modeling. If you want to start right away, then there is good news for you. We as an IT professional Learning center are providing 3D animation training. So that our students can build a successful career path in their desired field.