Looking for types of graphics design? Frankly speaking, Graphic Design is everywhere! If you take a look around you will find various kinds of works of it. Such as logos, business cards, posers, book covers, infographics, product labels, website layouts, mobile apps, and many more. All of these are craft works by the professionals creating visual content to convey a message to the target audience. Graphic Designers use typography and pictures to come across the specific needs of users and focus on the sense of displayed content in collaborative designs applying page layout skills and pictorial hierarchy.
So, if you want to measure the importance of Graphic Design then I must it's quite impossible. Graphic design is an essential tool that boosts how you communicate with other people. That means, a graphic designer attracts the targeted audience with his/her creative art for a specific purpose like promotional activity, public relation, and marketing.
Now, if you take a look at the following list you will be able to know about the activities of graphic designers.
Creating visual elements like illustrations, original images, logos, posters to convey a message
Designing layouts with the selection of images, colors, and typefaces
Using digital illustrations, photo editing software, layout software to create a design
Presenting design concepts to clients
Basically, there are 8 types of graphic design to help you select the right skill for yourself.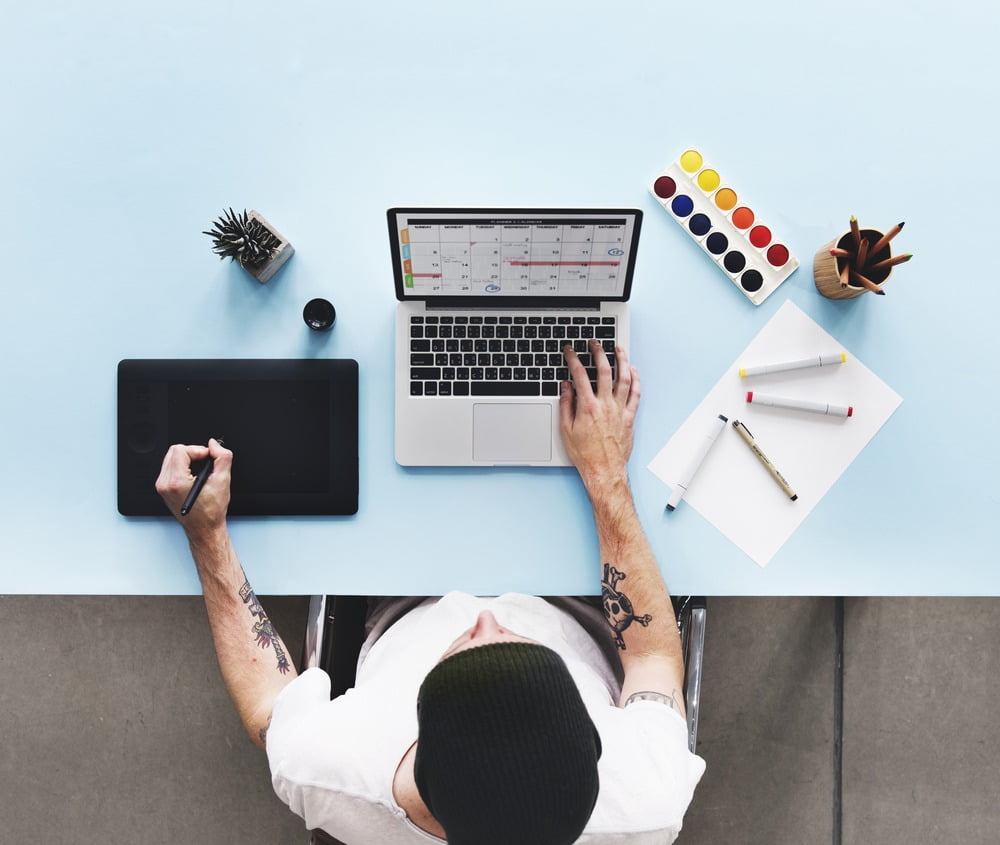 1.    Visual identity graphic design
This type of design is a visual element of a brand identity which acts the image of a brand to connect those elusive qualities through images, shapes and color. Logos, typography, standard business cards, corporate stationary, color palettes are the main part of this type of design.
2.    Marketing & advertising graphic design
This type of design concentrates on the marketing strategy of a product or a business. Since the audience always find graphic content more engaging, this type of design helps a business or organization promote and lead into more effectively.
Here are some examples of marketing & advertising graphic design:
Postcards and flyers

Magazine and newspaper ads

Posters, banners and billboards

Brochures (print and digital)

Signage and trade show displays

Email marketing templates

Social media ads, banners and graphics

Banner and retargeting ads

Images for websites and blogs
3.    User interface graphic design
UI design is the method of designing interfaces to make the users of a device or application easy to use and give a user-friendly experience.
Here are some very common examples of UI graphic design:
Web page design
Theme design (WordPress, Shopify, etc.)
Game interfaces
App design
4.    Publication graphic design
It's a classic type of design. Graphic designers who are specialized in publications work with editors and publishers to promote the item for consumption using artwork, photography, graphics and illustrations.
Examples of publication graphic design:
Books
Newspapers
Newsletters
Directories
Annual reports
Magazines
Catalogs
5.    Packaging graphic design
Most of the products like beverages, toiletries, food items, toys, gadgets, and many more are packed to be protected and prepared for the distribution, sale and storage. But designing those packages is another sector of graphic design to communicate directly with the consumers. Packaging designers make models, develop samples and create the print-ready files for the product.
6.    Motion graphic design
It's a graphic content but in motion. It can be animation, video, audio, imagery, typography, and other effects that are exhibited in online media, TV and film. Motion graphics is one of the newest designs that is being demanded in digital platforms.
Examples of motion graphic design
Title sequences and end credits
Advertisements
Animated logos
Trailers
Presentations
Promotional videos
Tutorial videos
Websites
Apps
Video games
Banners
GIFs
7.    Environmental graphic design
This type of design visually connects people to places to improve the inclusive experience making the place more presentable, outstanding, exciting, informative and easier to navigate. It's a broad type of design.
Here are some examples:
Signage
Wall murals
Museum exhibitions
Office branding
Public transportation navigation
Retail store interiors
Stadium branding
Event and conference spaces
8.    Art and illustration for graphic design
This type of design is created for commercial use contained by the context of graphic design. Though this type design sound just like graphic design as a whole but in real both are different than each other. Corresponding skills and apps make it possible find a graphic artist and illustrator as well as a graphic designer. (and vice versa)
Final Thought:
As a final point, it can be agreeable that graphic design has always been on the rise. The demand of a specialized and professional graphic designer has never gone down. When you will be done with this versatile world of imagination the value of your skill will be measured with a lot of respect and money as well. Your creativity will speak out for your demand in the ever-growing arena of marketing.