English language is a common barrier for non-native speakers while communicating in a foreign environment. Apart from being a part of the global workforce, learning English can be a key to so many other opportunities. Freelancers are working worldwide having no geographical bars. The clients may have different language and culture. To make a successful freelancing career in the global workplace, learning the English language has become vital nowadays. In this article, I am going to discuss how much it is important for freelancers to learn English. I will also discuss how it can open new avenues of opportunities for freelancers in their careers.
Does learning English matter for freelancers?
Freelancers need to have an excellent hold on the English language, right? A misconception. Let me explain it. If you are working as a content writer or an offshore customer service executive for English-speaking or international clients, then you must have a pro-level of communication skills like the natives. Writers should be grammatically correct. They should also have the creativity to craft the sentences in a way that entices the readers into the intended reasons. Customer service or similar jobs require high skills in spoken English.
What about thousands of other freelance jobs available in the marketplace? Do these require an excellent level of English proficiency? Absolutely no. If you have a basic level of English for client communication, then it is quite OK. For example, if you are a graphic designer, then you need to know that much language necessary to understand the instructions of your clients. It does not have to be pro-level. Fundamental understanding is fairly enough as the job does not have any connection with the language. 
In Bangladesh and the Indian subcontinent, we have a primary and secondary level of English that is mandatory for all. Therefore, it should not be an issue for the freelancers of this region to maintain a primary level of communication with the clients. However, if anyone still has some problems, it is a matter of a few months to acquire the required level of knowledge and skills. Only a few of us require a professional level of knowledge in English for specialized jobs that I mentioned earlier.
How does English help to build a freelancing career?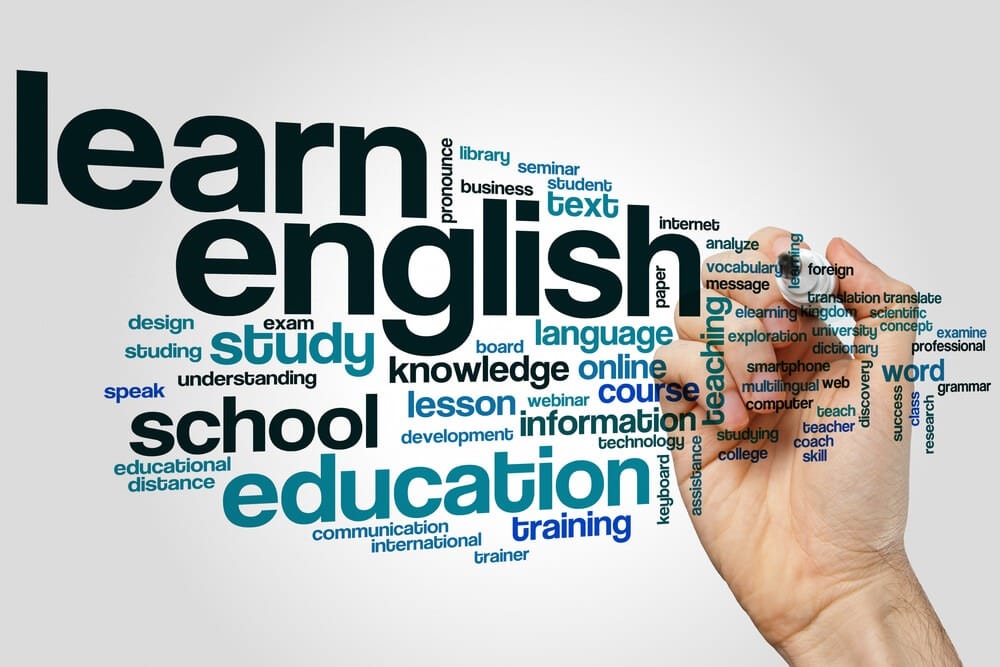 Client communication
There are around 6,500 languages around the world. English is the most spoken language of all. It is the official language of around 50 countries in the world. More than 400 million people speak English as a first language. Not only that, whether or not it is officially recognized, around 2 billion people in the world are studying English due to its importance as an international language.
Keeping in mind all the above information, it is undoubtedly important for freelancers to learn at least a rudimentary level of English. Freelancers need to communicate with international clients. If they do not understand the instructions provided by the clients, it is impossible to provide error-free service.
If you are a freelancer of Bangladesh, you must have heard the name of the Creative IT Institute (CITI), a prime IT training institute in Bangladesh. CITI is providing different English courses specially designed for freelancers. Therefore, whatever your status is, they can provide you the required knowledge as per your standing.
Freelance jobs
Plenty of freelance jobs are available for you if you have an excellent understanding of the English language. The demand for content writers is escalating at a fast pace. A content writer can work in various fields. She can write blogs, articles, research, and interviews. If you work as a copywriter, then you can get jobs for writing sales copy, infographics, copy for print media, product description, and so on.
Other than these, a person with good language and communication skills can work as a freelance ghostwriter and technical writer. They can write articles, website copy, offline content, eBooks, manuals, guides, and others. Social media is the hype nowadays. A person with good communication skills can work as a remote social media manager. She can create engaging posts and answer the queries of potential clients.
If you have an interest in sales with good English skills, then you can work as a freelance promotional writer. An ad and promo writer produces advertising copies, landing pages, email copy, engaging product descriptions, and other sales-related copies. Besides, you can also work as a translator if you know multiple languages. Scriptwriting, long-form content writing such as novels are also a good option for freelancers if they have some creativity.  
Creative IT Institute is offering courses on spoken and communicative English, writing and phonetics. These courses are sufficient if you want to learn an advanced level of language to take it as a freelancing profession.
Other career opportunities
Other than freelancing, a person with good English language and communication skills can build a career in the traditional job market. Different organizations and agencies require full-time employees who have skills regarding the areas we have mentioned above. Everyone does not have the same preferences while choosing their career. Persons who like an organized life with a fixed income can choose traditional full-time jobs with good English language skills. Some common job titles in this field are content writer, ghostwriter, copywriter, proofreader, article writer for newspaper and magazine, and so on.
Final Thought
Whether or not you want to utilize your English language skills for freelancing, you need at least some basic understanding to sync yourself in modern society. English is an international language. A huge portion of the world's population is speaking English as either a first or second language. Freelancers are inhabitants of the international community. Therefore, it is highly recommended that you have at least ABC knowledge on it.