Since the beginning of this decade, content marketing has grown tremendously. Day by day the industry is only getting bigger. Thus content marketing becomes a core discipline at companies across the world. So, the demand for skilled content marketers is growing as well.
Are you looking to launch a career in content marketing? Obviously, a content marketing course will help you! Yet, you may be curious about the opportunities.
In this blog, you will get an idea about the great opportunities in this field to consider.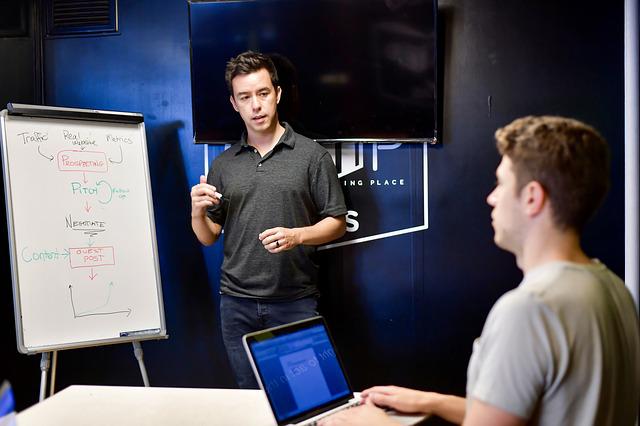 Top 4 career opportunities of Content Marketing
As a content marketer, you have already known that the work you do is valuable. So it should be no surprise that demand for your skills is only going to grow in the upcoming years.
If you can get a certified content marketing training, you may get any of the top 4 content marketing jobs for tomorrow:
1.     Content producers
Content producers are responsible for creating content. These contents are then used to create a marketing strategy.
If you know content marketing, then you can also work as a content producer.
As a content producer, you have to work with the content marketing team. Also, you have to work on their strategies in the process.
In short, you have to track the analytics of in-house content marketing team's performance.
2.     Content editors
As a content editor, you're responsible for editing content.
You'll also be checking the quality of that content and making sure that it's engaging. Content editors are also responsible for making sure that their content meets the standards of their brand. They ensure all relevant keywords are properly placed within articles.
Lastly, work for SEO friendly content. So that it can be found by search engines when someone searches for something related to what the company sells or does.
3.     Content marketer
The goal of content marketing is to acquire and retain customers through the publishing and promotion of content. An effective content marketer creates and distributes engaging and relevant content.
The job of a content marketer includes managing social media, writing blog posts and case studies, planning events or webinars, developing videos, recording podcasts, etc.
4.     Digital marketing manager
In a company, digital marketing managers manage digital marketing activities. In many cases, they manage teams of people that create content and design ads across social media platforms.
To be a successful digital marketing manager, one must possess a solid understanding of marketing, media, and technology. They also need to understand the target audience so they can create effective strategies that will appeal to their customers.
Salary of a content writer
A content writer's salary depends on a number of factors, most importantly the type of job he or she has.
The average annual salary for all types of writing jobs is $52,090 per year, with an hourly wage of $23.10 and an annual bonus of $2,900 (U.S. Bureau of Labor Statistics).
It depends on your field of work and the industry you work within when it comes to content marketing careers specifically:
Web Content Specialist: Average Salary range: $44k – $80k/year (Glassdoor)
Copywriter: Average Salary range: $48k – $77k/year (Payscale)
The Growth of content marketing industry
The content marketing industry is growing very fast. It is projected to grow even faster in the next few years.
According to a recent study by Marketing Land, the content marketing industry will grow by 26% from 2022 to 2025. The growth rate will be 26% per year.
It's also worth noting that this growth rate is higher than any other digital channel or traditional marketing channel.
Conclusion
For those of you who are interested in a career in content marketing, the good news is that there's no shortage of opportunities.
This is a rapidly growing field and will continue to grow as more companies realize how important content marketing has become for their business.
The next time you see an ad for a job in content marketing, don't hesitate to apply!